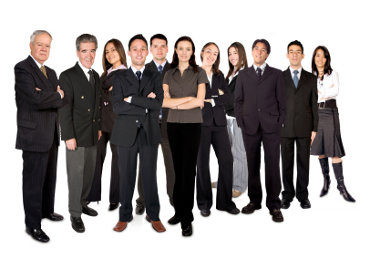 The original Business Game is now known as the Professional Plus version. It has 25 decisions for the teams and two additional decisions for the facilitators. Most of the policy decisions are unrestricted, meaning there are even more permutations and combinations than the game of chess. Essentially, no two games can ever be the same.
There are five less complex versions available with fewer decisions and/or trading periods. This means that there's invariably at least one to fit most requirements. We also work with our collaboration partners to provided integrated packages which combine customised training modules with appropriate versions of the Business Game.
Customised Versions
In the unlikely event that one of the six standard versions doesn't quite fit the needs of the client, it is possible to provide a different number of trading periods or decisions. We can also change the terminology to suit local requirements. It is technically straightforward to produce foreign language versions but to date, overseas clients have told us that they see these events as a perfect opportunity to practice their "business" English. C'est la vie!
Hybrids
Occasionally, Partners ask for additional decision and consequence parameters to be added. A recent example involves the training of accident and incident investigation techniques in the civil engineering sector, where mistakes can lead to injuries, fatalities and punitive fines. The objective was to show how complacency in everyday compliance procedures quickly translated to unacceptable or even irrecoverable losses.