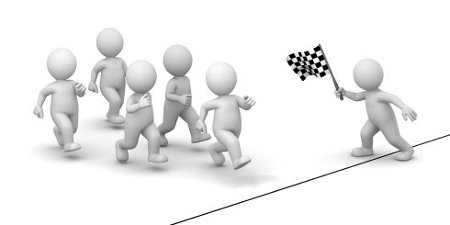 Associate organisations work with Business Game Ltd. (BGL) and/or Partners and Affiliates to provide business games for their members or clients, either as stand-alone events or integrated with their other activities.
There may be reciprocal arrangements where Associates organise or provide venues for events facilitated by BGL or its partners.
Typically, Associate organisations have clients or members who provide business-to-business services – including consultants, coaches, mentors, trainers or advisers. Business schools and colleges can also register as Associates.
The key benefit for the Associate is the opportunity to add value for clients or members, attract new business and stand out from the competition. Economies of scale allow Business Games to be customised to meet specific needs of the end users at much lower cost. For example, applications can be focussed on specific "soft skills" such as negotiation and communications, or functions such as customer service and marketing.
In addition, the scoring system can be pre-set with key parameters weighted to reflect their importance to the Associate. This enables a "League Table" to be provided which allows clients/members to compare scores.
There are Opportunities for Associates in:
Advertising, Automotive
Banks, Business Centres, Business Schools & Colleges, Business Associations
Charities, Computer Systems, Conference Centres, Construction, Credit & Finance, Cruise Ship, Corporate Entertainment
Data Back-up, Debt Management
Education, Event Management, Executive Search & Recruitment
Facility Management, Further & Higher Education
Government Departments
Health Authorities, Hospitals
Insurance, Investment
Job Centres
Legal, Local Government, Leadership training
Manufacturing, Mediation, Medical, Multimedia, Management training
Networking Organisations, Non-Profit Organisations
Personnel, Political Organisations, Press, Public Relations, Public Sector
Quality Assurance
Recruitment Organisations, Regulatory Authorities
Schools & Colleges, Security Services, Simulation Development, Small & Medium Enterprises
Team building, Technology, Telecommunications, Trade Associations, Trades Unions
Universities, Utilities
Video Production, Virtual Reality
Youth & Community Groups